The Working Holiday Visa (WHV) is one of the main reasons that my wife and I decided to move to New Zealand. We've both always loved traveling and experiencing new countries, but we often found ourselves wishing we could stay longer in NZ when it came time to leave. If we were going to drop everything and truly experience a new country, we figured that now is the perfect time. We don't have kids, and we don't have any large responsibilities (like a house), so why not travel to the other side of the world?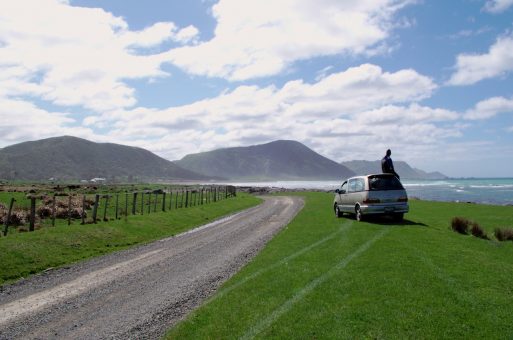 One of the main difficulties in traveling for a longer period of time is, obviously, the money. It's tough for those of us without trust funds to afford a yearlong vacation. But, if we could work occasionally to supplement our savings, a yearlong hiatus would be much more feasible. Enter the Working Holiday Visa.
Kiwis (because they're the best) created the Working Holiday Visa for travelers just like us. They want people to be able to travel and experience their beautiful country. Essentially, you just have to be young (18-30 in most cases), have enough saved up for a return ticket, and have the primary intention of traveling. If you meet these criteria, then you are most likely eligible. However, I'd recommend checking out the New Zealand Immigration site for all the details.
THE PROCESS
Once we had made the decision to move to New Zealand, the process was fairly simple. It only took us about 30 minutes to fill out the online visa application. Basically, the NZ government wants to know if you're young, healthy, and have a small amount of money saved up to cover your basic expenses. We were emailed our visas 3 days later. As Kiwis would say "Easy As."
It's important to note that ours was a best-case scenario. We have friends that had slightly more involved applications due to health concerns, etc. However, all things considered, New Zealand's Working Holiday Visa may be the easiest and most straightforward visa application out there.
Here are a few tips to save yourself a bit of a headache when you're filling out your visa application:
Be Honest – It's way better to be upfront about any possible issues with your application than to get caught lying and be in a lot more trouble later.
Apply Early – Supposedly there are a fixed number of visas available for citizens of each country, so apply with plenty of time before your actual trip.
Try Multiple Browsers – The NZ Immigration website is very helpful and informative, but we had some issues where links didn't work properly depending on the Internet browser.
FINDING WORK
One of the best parts about the Working Holiday Visa is that it allows you to work to supplement your savings. However, it can be quite scary not knowing what the job market is like in a different country. In our experience, the job market in New Zealand is fairly good. They're certainly not throwing jobs out all over the place, but there are plenty of jobs to be had if you really want one. One of the best online resources for finding traveler friendly jobs is Backpacker Board.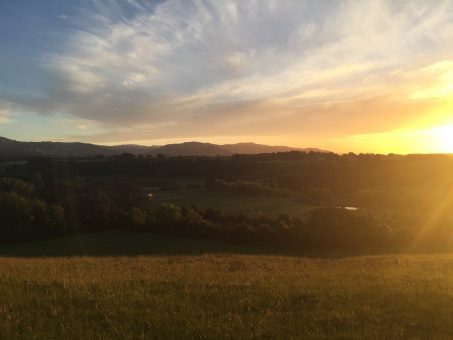 Another way that we've had success finding jobs in New Zealand is through temp agencies. Temp agencies typically have lots of openings in blue-collar work, so if you don't mind manual labor this could be a great option. Over the holidays, I worked with an air-conditioning company manufacturing and installing ducting in various homes and businesses. Not only did I learn a lot, but I also got great hours!
While our overall working experience has been positive, we faced one fairly frustrating issue when we first arrived in New Zealand. If you don't have a permanent address in New Zealand, getting an IRD number (your tax number) can be quite tricky. Here is a basic rundown of our dilemma (hopefully you can follow).
In order to be taxed appropriately (aka not 47% like I was taxed initially), you need an IRD number. This part makes complete sense and seems straightforward.
In order to get an IRD number, among other things, you need a New Zealand bank account. Again, this seems pretty straightforward.
In order to get a New Zealand bank account you need proof of address. This is usually a power bill or some official document showing your name attached to an address.
If you're on a working holiday visa, you may not have a permanent address because your primary reason for coming to the country is to travel.
There are a few ways to solve this issue:
You could pay for a permanent address. Places like Backpacker Board offer services that allow you to pay for a permanent address.
You could work with the bank to find an alternative proof of address.
We chose option number two. Because we are house sitting all over New Zealand (you can find out more about the process behind house sitting here) we don't really have an official proof of address. However, after talking with ANZ (a New Zealand bank) we learned that we could simply have the homeowner sign a letter stating that we are looking after her home while she is away on holiday. Thus, after a bit of legwork, we were able to get our IRD numbers and now are taxed at a much more reasonable rate (closer to 20%).
WORKING AND TRAVELING IN NEW ZEALAND
There are lots of ways to work and travel around this beautiful country. We have friends who arrived, applied for jobs, and then settled down wherever they got a job. They simply wanted to relax and experience Kiwi life for a year. We have other friends who are living the vanlife for the year. Getting a campervan is a great and affordable way to see as much of New Zealand as possible. We also know people who are working on farms in exchange for food and accommodation. This is a great way to have zero expenses and be able to experience the classic Kiwi farm life.
We decided to do a hybrid of all of these methods of travel. We are house sitting all over New Zealand (check our Kiwi House Sitters for more information on this!), but we also built a self-contained campervan that allows us to freedom camp in between house sits. House sitting allows us to settle down in an area for a few weeks before moving on and experiencing another part of New Zealand. Because we've lived for short periods in so many different areas, we've been able to not only live rent-free, but also see as much as possible of New Zealand's beautiful countryside.
New Zealand is a beautiful country full of laid-back and friendly people. It's a land of tall mountains, stunning beaches, crazy geothermal activity, and beautiful forests. Plus, it's the only place in the world where you can enjoy all three kinds of kiwis (the people, the fruit, and the bird). The Working Holiday Visa is an amazing opportunity to explore this country and give this place the time it deserves. If you're like us, the year will fly by and you may find yourself hesitant to leave.
If you've got any hot tips for getting the most out of a working holiday in New Zealand or have any questions please leave a comment below.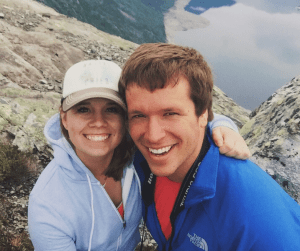 About Josh and Melissa
Josh and Melissa are a couple of goofy Californians who love to travel and experience new things. Josh is a blogger/weekend warrior/quirky nerd with a large head. Whether it's rock-hopping up a creek or hanging his toes from the end of his longboard, if he's exploring outside with friends then he's happy. Melissa is the funny one. She loves kittens and strawberries with a passion and is happiest when she's documenting life with her camera.
A BIG thanks to Josh and Melissa for this fantastic article on getting the most out of New Zealand's Working Holiday Visa. Don't forget to connect with Josh and Melissa on their blog, Instagram or YouTube!
Disclaimer: Neither Josh and Melissa nor the authors at GoingNZ are immigration consultants, we're people just like you? We suggest you discuss your migration and visa options with a qualified migration specialist and source info from such boring professionals websites and Government websites.