It all comes down to freedom of choice when you are trying to decide between a self-drive tour or one with an organized tour group. Having spent a considerable amount of time in NZ travelling in our Motorhome in 2019 we can easily see there are two types of traveller types-those travelling NZ in either a Motorhome or a car rental of those taking part in an organised tour group.
Some people prefer a strict itinerary, planned well in advance and organized by someone in their destination country. Others might to just have a beginning and end in mind but want to stay flexible throughout the trip.
If we have just described you above then a self-drive holiday of New Zealand is for you. There are clear advantages of a New Zealand self drive tour and it certainly helps that the roads are super easy to navigate, you really can't get lost!
Let's talk a little about the differences of a New Zealand self drive tour vs an organised group tour.
How a New Zealand self drive tour can save you money
Organized group tours include the costs of transport, accommodation, excursions and some meals. This is great for someone who wants everything set up in advance, but not so great if you are also thinking about your budget. An organized tour operator decides the cost and quality of your travel, accommodations, excursions and food. On a self-drive tour, you can mix it up.
When you get a car hire it allows you to choose what you want to spend your money on based upon your priorities. If you'd rather spend money on good food and excursions, you have the option of driving around in a camper and staying in it too. Parking your camper van in a campsite can be free or comes with a small charge. We wrote about freedom camping in NZ a while back click here to check out that article to find out more about your options in a camper.
Camping in itself is a good option during the summer months, you can buy and cook your own food over a campfire if you want. You can get as creative or lazy as you desire when you are self-directing. Additionally, you can stay in hostels, which are far less expensive than hotels. And you can also buy your own food and cook in many of them. These types of options are great for people who want to see the country without a massive price tag attached to it.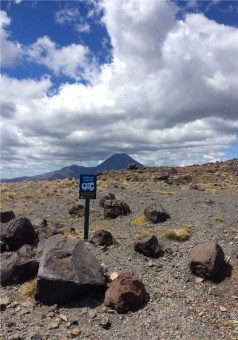 Why a New Zealand self drive tour will give you the real taste of New Zealand
I don't know about you, but for us, eating is one of the fun parts of a road trip. Who doesn't love stopping off on a road trip to stock up on snacks and grab a nice hot coffee or hot chocolate? You've got to love it or you wouldn't be on a road trip.! Whether it is stopping for snacks or finding a cute little picnic spot, the eating experience is just part of the travelling experience – without it, it's like pizza without cheese!
You do have opportunities to stop on organized tours, but the stopping and staying and going is organized to the tune of someone else's drum. And let's not discount that, it is helpful and gives you a chance to let someone else plan your schedule – you might want that. But for freedom seekers and in-betweeners, a self-drive tour is really the best.
Why a self drive tour of New Zealand is more flexible
Well, clearly if you are making your own plans versus having a guided tour company plan everything for you, you definitely have a lot more flexibility, but it goes beyond that.
First off, New Zealand can get some crazy weather during the winter months where it rains one minute, snows the next and the next day there is no sight of the two. On a self drive tour, you can adjust for those conditions by changing around your activities or staying a day longer than you expected to do in a particular place. When you're on an organized group tour, if a sightseeing adventure has to be missed because of the weather, there is no way of moving it to another date or time. You must work within the time constraints of the whole group as opposed to what you would personally like to do.
And, this comes from two people who weren't born and raised in New Zealand; we are always surprised when we go on trips. You might think you just want a few hours in Christchurch and then when you get there, you feel like, you want to see this, that and the other. As travellers, we know you don't come back to the same place twice too often, so to miss out on something you really want to do or see is a little heartbreaking. If you've made the trip, you should be able to explore as much as you can.
How moment-making happens on self drives
Sound the violin …. So meeting new friends on guided group trips is great and for some people that might be the very reason they want to go that route. But if you're travelling with friends and family, then a self drive tour of New Zealand might be a real moment-making experience for you. The things you talk about on a long road trip and the unusual things you encounter create real bonding moments.
That type of moment-making for friends and family are a little more difficult when you've got a whole tour bus involved. We personally have so many New Zealand travelling stories that we share over special meals during holidays like Christmas and Easter with friends and family we don't get to see as often as we like. Those travelling times go a long way in keeping us connected.
Why a self drive tour in New Zealand is simply awesome
The country is easy to navigate, and vehicle rental rates are quite reasonable but most importantly, if you want to explore, find Instagram-worthy pics, get to know real local joints and just be free, then a self drive tour of New Zealand is for you.
Want to see how you can explore NZ in 10, 14, 21 or even 30 days? Check out our suggested travel itineraries!
Start your hire car search today to ensure your self drive tour of New Zealand is one of the best it can be. 🙂