How to travel New Zealand on a budget is a question that gets asked by our readers all the time and we always tell people it all comes down to planning, research and knowing what you want our of the experience.
It doesn't matter where you go in the world, you always have the option of making your trip super budget-friendly or letting the dollars rain all over it and NZ is no different! No matter your budget you can experience the glories of supernatural New Zealand; it all just comes down to how you want to experience it.
We once travelled NZ over a 6 month period on nothing more than $75 NZD a day and on most days we didn't even reach that amount! Let's get into paring down those costs so you can get yourself ready to soak in the priceless wonders of NZ!
This article includes:
Tips on cheaper flight tickets to NZ;
Budget accommodation options in NZ;
How to travel around NZ on a budget;
Seeking out cheaper activities;
Travel Insurance options;
How to eat and drink in NZ on a budget.
How to get cheaper flight tickets to New Zealand
For many, many visitors, we are literally all the way on the other side of the world. And that means plane tickets to New Zealand can be one of the heftier items on your budget list. There are a few ways that you can shrink those numbers down.
Be Flexible
If you're not chained to specific arrival and departure dates, you will have a much easier time saving on flight tickets to New Zealand. Travelling during off-season or shoulder season will give you access to cheaper flights. This means travelling during the New Zealand winter which runs from June to August. Or you can travel during the shoulder months like March to May or September to November.
Monitor Travel Sites
There are a lot of really awesome flight comparison sites you can sign up with or keep an eye on. These sites provide real-time information on flight cost fluctuations and in turn, give you the opportunity to nab your seat at a far less expensive rate than you normally would have. We really like skyscanner.com and Google Flights. You might also be able to find a service that specifically targets your geolocation on their flight deals website so check around.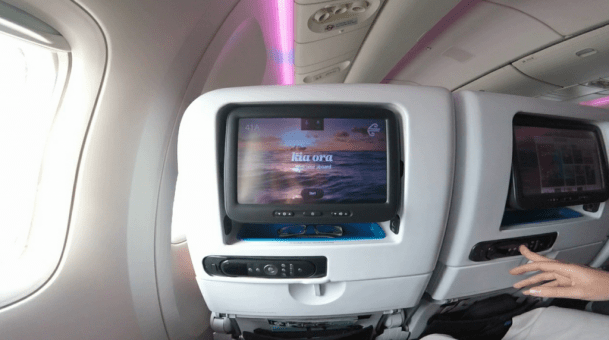 And these sites are definitely no joke, you can literally save hundreds of dollars if you are flexible and give yourself some time to score the perfect flight ticket deal to New Zealand.
How to find budget accommodation in New Zealand
There are a ton of accommodation options for the budget traveller visiting New Zealand. We've got everything from campsites, to hostels and friendly Airbnb'ers.
Our experience has shown us that the hostels are well-maintained and staff and guests friendly. It doesn't matter if your age or whether you are travelling or within a group, hostels are a fantastic budget option. I know they have a bit of a bad rep in other countries – but here they surprise people!
The cheapest option in hostels are dorm rooms, you will pay a little bit more if you want a private room. We found hostels to be great for those days when we wanted to take a nice warm shower and maybe do some cooking and meet some new people. Some of our favourite backpacker hostels in New Zealand have been Base, YHA, (perfect for families and check the link out for the coolest lakefront hostel I have ever seen!) Haka Lodges, & Jucy Snoozes (perfect if you are arriving into Christchurch).
Check out our accommodation guide for the average costs of different styles of accommodation here in NZ. 🙂
We've done a lot of camping across our travels in New Zealand and as you can imagine there are plenty of places to stay. It is inexpensive to park up for the night. If you want to pitch a tent and live in nature for the night, the costs associated with that are also inexpensive.
You can also choose to rent a camper van and have it do double duty as vehicle and accommodation. Campsites that provide bathrooms and showers will cost a few bucks more than those without any facilities.
New Zealand also offers freedom camping on public land. These sites usually have minimal facilities, but it's free and all that is expected of you is to follow a few simple rules like throwing out your rubbish before you leave your campsite.
There are also a plethora of alternative housing options like wwoof.nz where you can stay on work and stay on organic farms. You can also use couchsurfing.com and airbnb.com where private individuals offer up their own places for you to stay at for a fee. There are also housesitting and house exchange websites if you're willing to stay in a particular location for several days.
How to find budget transportation on a trip across New Zealand
You've got quite a few options when it comes to travelling across New Zealand on a budget. As I mentioned in the accommodations section, campervans are great for combining your accommodation and travel budget into one.
New Zealand is also one of the few places in the world where it can make sense to buy a campervan when you start your travels and sell it when you leave. This, of course, is best for people who aren't here for a short vacation – this option is for those of you who have dedicated a good amount of time to travel across the country and just really get into it with New Zealand. You also have the option of rental vehicles, lots of agencies offer super economy cars. We've had some good experiences with Hertz & Apex.
Hertz is a bit more expensive but is located inside most airports so it is much easier for pick-up and drop-off. Apex has older economy vehicle models which will help you save some extra bucks, but they are usually not located within airports so you have to spend a little more time getting to them (for more detailed information you can check out our Hertz versus Apex car rental article). Renting your own vehicle gives you a lot more freedom than booking bus tickets that's for sure!
There are coach options as long as you are willing to be more flexible. New Zealand has some great hop-on, hop-off backpacker buses. You book your beginning and ending location and in between, you hop off and on the different buses, your particular bus company offers between your start and stop points. This option does mean that you will have to wait for buses in between points, but definitely a great budget option for travellers with a super flexible travel schedule.
How to participate in activities on a budget
New Zealand has numerous natural wonders so you will never be bored as you travel across the country, but once in a while, you might want to join some activities like whitewater rafting or visiting magical caves (and let's not forget the whole Lord of The Rings sites). Instead of just showing up at the activity site and paying top dollar, you can pre-book your experience at a lower rate.
There are some great websites that offer tickets to experiences on a budget. We particularly like sites like Bookme.co.nz, grabone.co.nz and The Entertainment Book. We recommend signing up to their email alerts and when an offer starts they will let you know.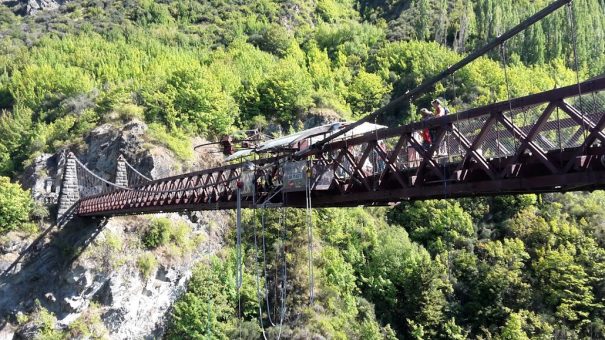 How to get budget travel insurance for travelling across New Zealand
A trip across New Zealand is full of adventures and because it is so, you definitely need to make sure you've got great travel insurance. You never know what's going to happen out there in one of the few places in the world where nature reigns supreme.
We really like the service at World Nomads, they are affordable and offer great options for every kind of traveller. You can find out all the ins and outs of insurance for NZ on our article here.
Stepping out on an adventure is awesome, but knowing you've got protection in case of anything will give you peace of mind during your vacation in NZ.
How to stick to a budget for food and drinks
Let's get to the most important thing of all!!! Food and drink. You can travel to New Zealand, Istanbul or Tokyo, it doesn't matter where you go, grocery store food and drinks are always cheaper than dining out. BUT, trying out the local cuisine is always a part of the experience so you definitely want to find a happy balance between those two things when you are travelling on a budget.
You can buy inexpensive groceries at Pak 'N' Save, which is New Zealand's economy grocery store. Here we'd, recommend buying things you can make sandwiches with like bread, cold cuts and cheese as well as fruits and snacks and drinks to nosh and sip on along the way. If you stay at a place where you can cook something, hello pasta and sauce in a jar! And then you can save your food dollars to try out local yummies as special treats.
And for when you want to eat out check out Grabone.co.nz they have dining offers in most major towns around NZ. We use this website all the time for everything!
… and to wrap it up…
Travelling is priceless, but we're not silly, it does require x amounts of dollars. However, those dollar amounts do not need to go through the roof. You can experience the magic that is New Zealand whether you're a student, a retiree or even toting along with a big family.
After a little inspiration for your road trip around NZ? Check out our self-drive itineraries here ranging from 10 days – 30 days in NZ.