New Zealand has long been a destination upon the bucket lists of travelers from across the globe, with its prevalent heritage making for a country of cultural wonder. There is so much to see and do in this pint-sized country, here are 5 New Zealand destinations you should visit and consider for your trip of a lifetime to NZ!
 1) Doubtful Sound
The lesser-known big sister to Milford Sound, Doubtful Sound, is practically a stone's throw away yet goes largely unnoticed. It's a shame, really ­– with a surface area ten times larger than the aforementioned Milford, it's here you really want to go if you're looking to escape from the world.
As mentioned, Doubtful Sound is missed by many travellers who pass it by without a second thought, meaning you'll be free to explore this undisturbed natural paradise to your heart's content. Cascading waterfalls drop from dramatic mountain faces, while the waters lay quiet and still. Cruise upon said waters to take in the surrounding scenery right in the heart of it all.
If you're visiting Fiordland, make sure Doubtful Sound makes its way onto your itinerary. It isn't something you should miss – never in your lifetime will you be able to discover such a majestic example of natural grandeur, made even better by the total absence of any other human throughout.
2) Rotorua
 Visit Rotorua if you want to discover the cultural hub of New Zealand. Maori culture is prevalent in Rotorua and the welcoming locals will be sure to put on a show. Take a guided tour of one of Rotorua's many villages and be greeted by the Maori people, gaining an insight into their day-to-day routines as well as watching chants and dances.
The geothermal activity in Rotorua is also something that has to be seen to be believed. Natural hot springs and geysers are wondrous enough but it's made even better by hot baths you're able to immerse yourself in – not to mention the health benefits and opportunities for relaxation, what with the natural spa-like qualities of the waters.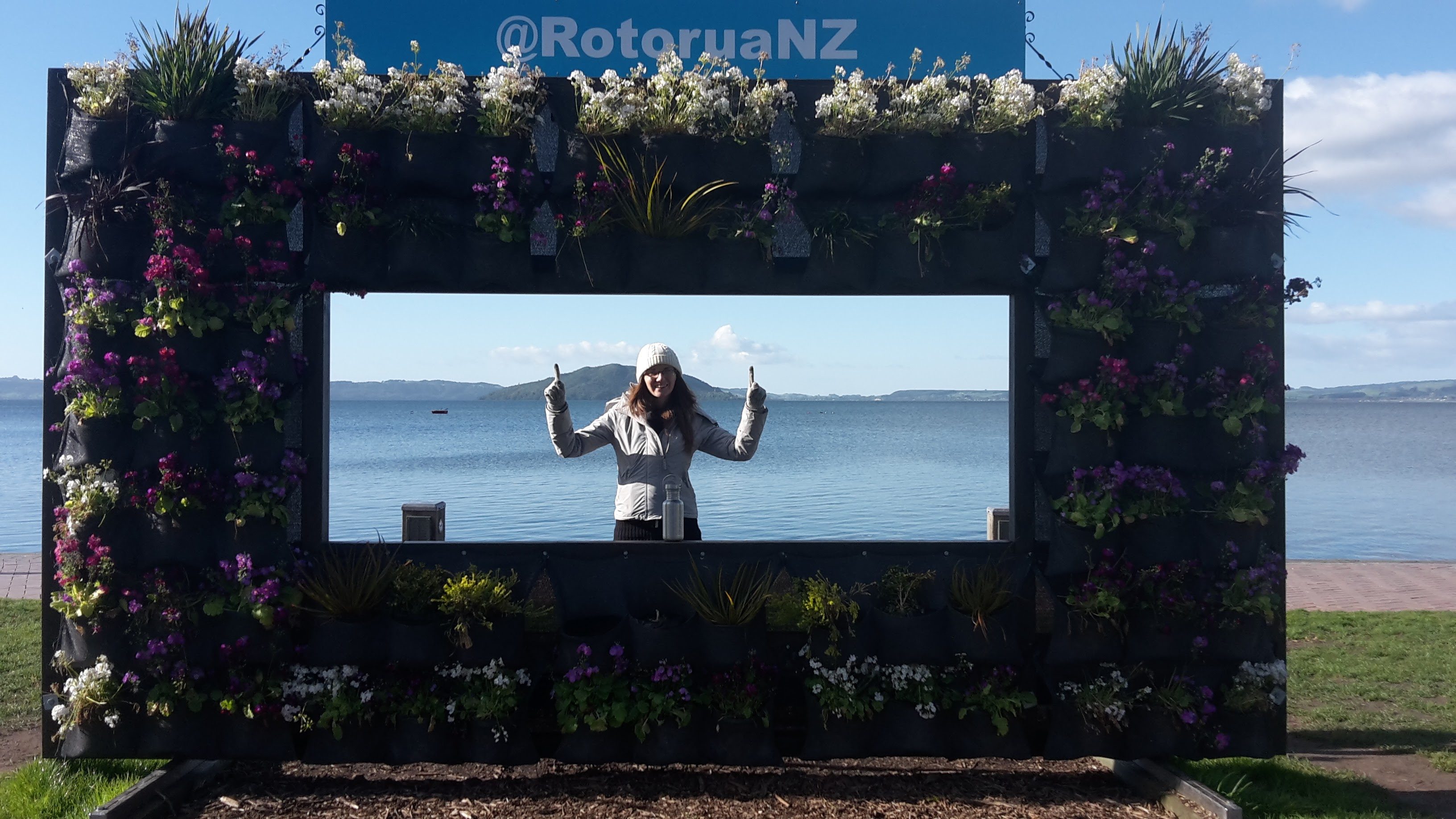 3) Great Barrier Island
Being so close to Auckland, it seems almost impossible for Great Barrier Island to be as untouched as it is. In fact, it's so off-the-grid that it boasts being home to the only community in the entirety of New Zealand without mains power. Instead, the residents of the island rely solely on solar and wind power. This stunning island is truly still on our Bucket List, hence why it is still worth a mention and we encourage you all to beat us too it!
It's already pretty clear Great Barrier Island is the perfect destination for the traveler looking to escape for a while, but there's so much to do here regardless of what you're looking for. If you're an avid hiker, for example, the rolling hills are home to countless tracks and trails to explore.
Great Barrier Island is also home to a diverse underwater community – you'll be able to see everything from blue cod to snapper fish in abundance. If you a big fan of fishing consider sticking around for the Black Jug Fishing Competition, drawing in fishermen from nationwide each and every year.
4) Dunedin
It has to be said that Dunedin isn't exactly a secret destination in New Zealand, but many travelers don't bother to explore it simply as it is too far south. This effectively means a very authentic look into a relatively large Kiwi city awaits – there's even a university here, meaning the influx of students has given way to a recent surge in hipster culture.
One interesting thing to witness in Dunedin is a prevalent Scottish influence, with the city's history deeply rooted in Scottish Gaelic history – that's after the first European settlers in the city during the 19th century were Scotsmen. Known as the "Edinburgh of the South", expect to try a spot of haggis during your stay.
It's also the perfect destination for the avid party-goer – as mentioned, the hundreds of students frequenting the city for years has made an impact on the local bar scene, with an energetic nightlife beckoning for you to come and let your hair down.
5) Fox and Franz Josef Glaciers
Head to New Zealand's Glacier Country to discover some of, if not the country's most beautiful natural sites. This should simply be on everyone's bucket list as they won't be here for long, global warming is affecting the glaciers and they are eroding at an epic rate.
Franz Josef is the more frequently visited glacier – and for good reason. Being the fourth-largest glacier in the country, you'll be overcome with awe as it comes into view. Being steeper than the aforementioned Fox glacier, the face of Franz Josef is effectively more dramatic – expect to see ice caves and crevasses, with the infamous "blue ice" making for an almost unbelievable photograph.
The township isn't so bad either, head there to discover a selection of authentic bars and restaurants, where you'll be able to sample some of the most delectable examples of Kiwi cuisine. It's here that you'll also be able to soak in the renowned glacier hot pools after a long, exhausting day of exploring.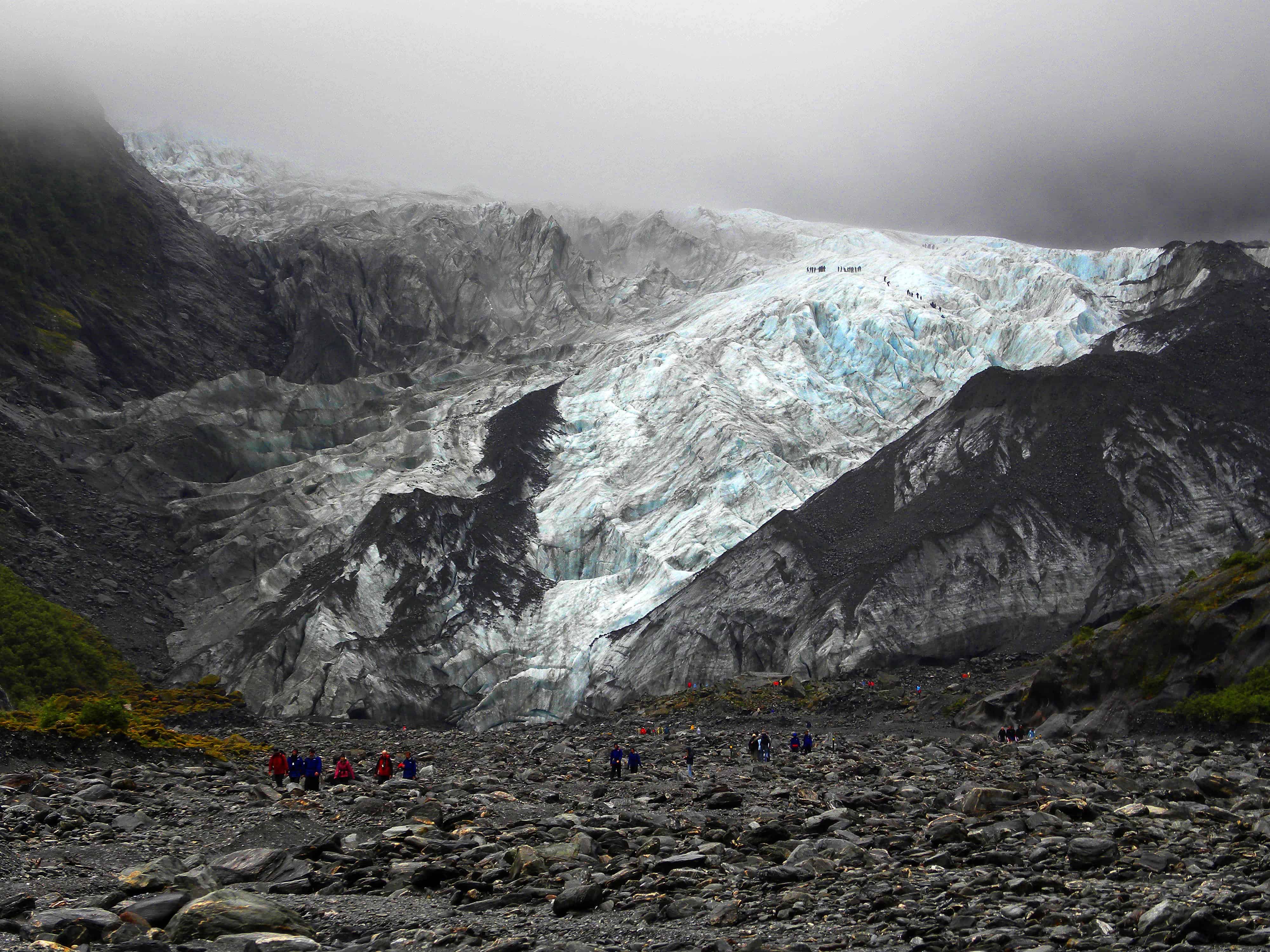 Do you have a kiwi location still on your bucket list and you want others to see it for themselves? Suggest your destination in the comments below 🙂
If you want to find out how these destinations can fit into your trip to New Zealand then do check out our 30 day itinerary of both islands!