The best way to explore New Zealand without a doubt is by organising a road trip to New Zealand! But to have the perfect road trip does take a little bit of planning! We've got 10 tips for you to ensure you can have the New Zealand road trip of your dreams!
1. Get Seasoned About the Seasons – Decide which month is best for you.
If you're coming from somewhere north of the equator, you need to keep in mind that travelling to New Zealand is going to flip you backwards!
Whatever time of the year you call winter in your own country is going to be summer in New Zealand. And of course the same goes for all other seasons. This isn't important if you've just wanted to SEE the country that has emblazoned your mind to mythical proportions. But if you want to do very season-related things you're going to want to be aware of it.
New Zealand is a four-season stop shop so you can ski, snowboard, see the colors changing and also watch life unfold anew like in your typical spring. But if you have a particular type of adventure trip in mind then plan for it.
1. How to Determine New Zealand Season Guide
Spring:
Everything starts growing anew in September and the spring season lasts until November. The country is really starting to warm up mid-November!
Summer:
Summer rolls in when much of the northern countries are fighting frostbite. The summer season is from December through to March and so this is a great time to visit New Zealand if you want to take in the beaches, surf and adventure through the forests.
Autumn:
And then we get that dulcet autumn in New Zealand when everything and anything is possible. This is an awesome time to visit; you'll get some of the best deals on staying and car rentals. The autumns in New Zealand run from the end of March to May.
It's actually very cool that you can go from wearing winter gear in your own country to landing in a sunny summer day in less than 24 hours when you visit New Zealand!
Winter:
As schools get out in the northern hemisphere for summer holidays, winter lands on New Zealand. This might be the perfect time to take your whole family out to the country for a ski holiday. The winter season lasts from June to August.
2. Be Prepared for Anything in New Zealand
Due to New Zealand's location, you can sometimes literally experience four seasons in one day. So, you can plan the best you can, but you should be prepared for everything. So what does that actually mean? We suggest packing layers in terms of clothes, regardless of the seasons. It also means that if you are planning on camping out, you should have all the equipment you need for changes in weather.
You may travel high and low or far and wide, but the sudden weather changes will affect you where you go. The key to a successful trip in New Zealand is to be prepared for all of the seasons before you get here.
3. Plan your transport for your road trip to New Zealand
If you're planning a road trip then how you're going to get around is of the utmost importance. Luckily you have so many options; it all depends on what you want and the size of your travel tribe. If you're travelling with a family, you might want to look into larger vehicles like RVs that will also allow you to camp across the country. If you are travelling solo and aren't into spending a lot, there are a ton of small, economical vehicle options.
There are public transportation and coach buses, but you should only use these options if you have a lot of time – normal 3-hour journey from A – B can take as long as 5 hours long! They also only really operate from one town to next with no stopping in-between – so you're not really going to see the best of NZ using this form of transport.
You could also consider buying a car for your trip.In other countries it may sound extreme to buy a vehicle for visiting and travelling, but not in New Zealand. If you plan to travel around New Zealand for around two months or more, buying a vehicle is the most economical option for you. There are many travellers who choose this route and so thanks to them, there are a ton of websites and services that will help you land a used car for your travel adventures. Check out our Buying a Car in New Zealand guide for more information on this.
If your road trip to New Zealand is less than 2 months then hiring a car would be your best option.
We love RentalCars as you can compare all of the NZ hire car companies at one time and instantly find the best deal available for the time of year you are planning on coming to NZ. You can start the search below.
4. How to find the right accommodation for you
New Zealand welcomes thousands of travellers every year so there are a ton of accommodation options. You can easily research hotels, motels and smaller establishments online. In addition, you've got more options like house exchanges, bed and breakfasts and even house sitting options.
We have created a nifty accommodation guide to help you understand the options available to you. It is important to be clear about your budget. Being clear about your budget will point you in the right direction. And thanks to the myriad of New Zealand accommodation options, you should have no trouble finding what you're looking for.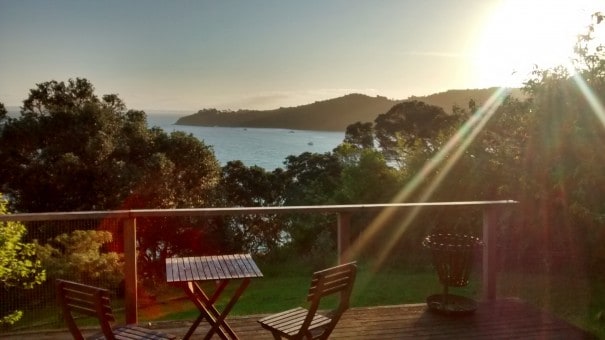 5. Consider the time it takes to travel New Zealand
If you look at the physical size of New Zealand and perhaps compare it the US, you'd think you can whiz through all the hot spots easily. You'd be wrong! Thanks to the rustic nature of the country (which is why people visit) you're not going to just zoom down straight roads to get here and there. New Zealand travel is an experience within itself, the destination is just a part of it.
You're going to have windy roads that swirl around all of the gorgeous parts so that beauty is kept intact. What might seem like a simple trip from one town to another is going to have you experiencing wildlife and plant life like you've never seen it before. In New Zealand the journey is part of the adventure so prepare for that. Nature isn't a wham-bam thanks for coming ma'am kind of trip.
We suggest allowing for a 3 hour journey on each day that you are moving from point A to point B as with the road being the way that they are and with beauty around every corner a 3 hour journey can easily turn into a 4.5-hour journey! And that shit can get tiring!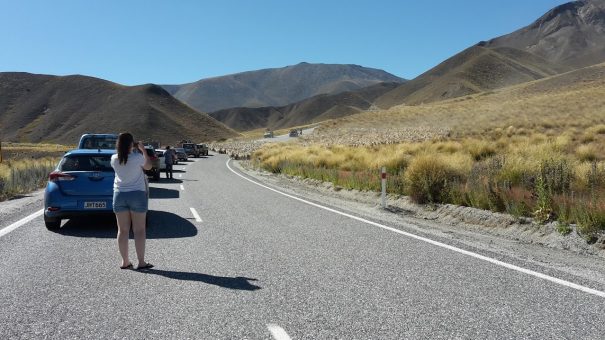 6. Pin Down Your Must-Do's
New Zealand adventures span far and wide so you've got to pin down exactly what you're looking to do. This is a country that is wild but also has its metropolitan parts. So before you set out on the road, you need to figure out how much you want of each. Before setting down in the country, you should have a travel map set so you get to see and experience everything you came for (and chances are you'll experience a whole lot more – but planning is key). If your not sure on what regions will offer which experiences check out our travel guide section of our website. J
7. Plan for the little moments too
In the same vein as pinning down your must-dos, there are just certain attractions unique to New Zealand that you have always wanted to experience. Don't forget to include these on your personal itinerary when you are planning.
New Zealand's natural adventures are on the top of most lists. But think about the type of wildlife you want to see, and plan your road trip accordingly. Also, remember the cities have a lot of unique foods and drinks that you may want to experience so plan those days too. There may be many things that are not your top priorities but have linked you to the country so make sure to plan for the little moments too.
8. Allow for some culture
If you really want to know about the history of New Zealand, you should plan a trip to a Maori settlement. The Maori were the first settlers of New Zealand. English settlers in the 17th century did change a lot of the ancient Maori structure which can be experienced in city centers. However, the Maori culture can still be experienced in settlements across the country.
9. Consider your costs
New Zealand is not the cheapest country to visit! Sorry to break that too you! When you plan your road trip to New Zealand it is important to consider your daily budget. Our FAQ page touch's base on the costs of things in New Zealand which will help you when planning your trip. 🙂
10. And don't forget to enjoy every moment!
An enjoy! A trip to New Zealand is such a unique holiday experience. There are so few parts we have on Earth in which nature reigns and New Zealand holds nature up to the supreme. Sure, it will be different from wherever you're travelling from, but that's part of the adventure. As long as you plan the basics, your experience will meet your expectations – and you may just find yourself planning a return trip to New Zealand for the following year!