We thought we would put together all our favourite spots of New Zealand into one awesome New Zealand self drive itinerary. You can visit both the north and south islands in 30 Days very easily by following our 30 day New Zealand self drive itinerary which starts and finishes in Auckland.
This truly is a road trip of epic proportions, if you know New Zealand is going to be a  once in a lifetime opportunity and you want to see it all then this self drive, fast paced itinerary is perfect for you.
We have travelled the country in depth which took us 6 months in total to complete, this one-month self drive itinerary for New Zealand does visit quite a few "off the beaten track" destinations and often a first-time traveller to NZ may not have heard of all of them. But if you want to visit the true beauty of NZ we highly recommend these regions! So grab a campervan or a hire car and hit the road as this is our suggested self-drive itinerary including all the destinations within NZ that we think you should not miss!
Not got 30 days? If you are short on time, that is okay, we got you covered – check out our 10 North Island Itinerary and our 10 South Island Itinerary.
Top Tip: If you want more information on each particular region that we mention then do click on the hyperlinks within this article as it will link your through to our much more in-depth articles on that particular region 🙂
The Route of the 30 day New Zealand self drive itinerary:
Highlights of this itinerary Include:
Sandboarding at Cape Reinga,
Exploring Hot Water Beach in the Coromandel
A day trip to White Island
Discovering Art Deco Napier
The Marlborough Sounds
Kayaking at the Abel Tasman National Park
Heli hike at Franz Josef Glacier
Queenstown (nuff said!)
Getting away from it all in Stewart Island
Penguin watching at Oamaru,
Whale Watching in Kaikoura,
The Tongariro Alpine Crossing,
Surfing in Raglan
Top Tip: If you need to find somewhere to stay when you visit then we highly recommend booking your accommodation in advance, it's important not to under estimate how busy NZ gets between September and March each year. We suggest checking out BookaBach (private homes often not found on AirBnB) or this link to find out instant availability of the motels/hotels/guest houses in the area.
Day 1: Arrive into Auckland 
If you have an early morning arrival then you could pick up your hire car or campervan straight away and travel north to Paihia, (2.5 hours' drive) the home of the Bay of Islands and your gateway to the Northland. Suggestions include: A visit to Waitangi which is close to Paihia and where the treaty between Maori chiefs and the British were signed back in 1840 it is well worth a visit. Or take the car ferry to the historical quaint village of Russell or jump on a boat cruise to explore the bay and its 144 different islands.
An alternative option would be to spend the day in Auckland, relaxing and exploring at your own pace and head up to Paihia the following morning.
Day 2: Explore Cape Reinga
You could drive to Cape Reinga as it is a great way to explore the Northland region at your own pace. Or you could let Salt Air take you by helicopter to Cape Reinga. Cape Reinga is the most northern point of NZ here your guide will take you along 90 mile beach and you will even have time to go sand tobogganing! All in the name of fun – it really is pretty awesome!
Day 3: The Coromandel Peninsula 
Today you will travel south for around 5 hours to reach your next destination – the Coromandel Peninsula. It is a beach lover's paradise! Stay overnight at Hahei and you will be close to all the highlights, Hot Water Beach, Cathedral Cove and Cooks Beach the region's best beaches.
Day 4: Beautiful Tauranga
Today make your way further south towards Tauranga (2.5 hours drive), there is plenty to see along the drive. Take a detour via the Karangahape Gorge and explore the walkways that follow the old railway lines along a jaw-dropping Canyon or climb Mount Maunganui for some incredible views of the Bay of Plenty.
Day 5: Incredible White Island (Active Volcano)
Up early today to travel to Whakatane (1-hour drive), Whakatane is home to White Island. New Zealand's only marine volcano. After an hour boat ride to the island, you will get a 2 hour guided tour of the island learning about the history of the miners in the island, the volcanic importance of the island and even get close to the active crater. Something truly and unique and possibly something you will only ever do once!
Day 6: A Days Drive Around East Cape (Rural New Zealand at its best)
The Waioeka Scenic Drive from Whakatane to Gisborne (3.5-hour drive) takes you though the bush clad Waioeka Gorge, this narrow and winding gorge is a beautiful drive, takes your and time enjoy the views. After a spot of lunch in Gisborne, continue to your overnight spot just outside Art Deco Napier (3-hour drive).
An alternative option to this would be to drive straight to Napier and explore the city at your own pace, Napier is a beautiful small city with a stunning waterfront, marvel at the stunning Art Deco buildings, it is like stepping back in time!
Day 8: Drive to Wellington
Get up early to drive to longest place name in the world! This a photo opportunity you can't miss! 85 characters long, but locals just call it Taumata Hill. Continue (4-hour drive) to Wellington where you can recharge your batteries for South Island ferry in the morning.
A great lunch time stop along the route is also the Wairarapa region. Stop for a spot of wine tasting at one of Martinborough's award winning wineries.
Day 9: South Island!
Take the Interislander Ferry to the South Island (around 3 hours) enjoying a journey through the incredible Marlborough Sounds as you approach Picton. Upon arrival to the South Island travel to the Pelorus River. An opportunity to relax in the refreshing forest and river a must see for any Lord of the Rings fan.
Day 10: Explore the Abel Tasman National Park
Today explore the Abel Tasman National Park with a days kayaking trip discovering all the hidden bays of the park. Enjoy a fresh picnic lunch half way through the day, enjoy a swim, snorkel and relax at the end! Find out about our fantastic day in the park here!

Day 11: Bullers Gorge
Travel to the Bullers Gorge Swing Bridge (2-hour drive) 110 metres in length in spans the Buller River and is NZ's longest swing bridge. Over the other side, you can zip line across the river, take a jet boat ride, go swimming on walk one of the many trails following the earthquake faultline which was the epicentre of the 1929 earthquake that caused the land to rise more than4.5 metres. After, continue your journey to Punakaiki, home of the pancakes rocks and the beginning of the west coast highway.
Day 12: Explore Punakaiki and drive to Fox Glacier
Punakaiki is limestone country and is packed with caves systems that need exploring! The Charleston Glow worm cave tour explores the amazing underworld caving system you will see amazing displays of glow-worms and photogenic stalactites and stalagmite formations. In the afternoon travel to Fox Glacier (3-hour drive) and take in the stunning scenery at Lake Matheson.
Day 11: Heli Hike Franz Josef Glacier
In the morning embark on a helicopter trip of a life time. Heli Hike the Franz Josef Glacier with the team at Franz Josef Glacier Guides. Explore spectacular ice caves and arches and access parts of the glacier that many don't get to discover. In the afternoon travel to the Haast Pass (1.5 hours drive) a good overnight spot.
Day 12: Blue Pool's Track – Mount Aspiring National Park
Mount Aspiring National Park features the popular Blue Pool's Walk. The short and easy walk leads to a viewing platform over the Blue Pools. Walks in these regions shouldn't be rush bring lunch and enjoy the scenic surroundings. Continue your road trip to Wanaka before reaching your overnight destination in Queenstown.
Day 13: Queenstown – Yes it really is incredible!
Queenstown is best known for its adrenaline filled fun! Rafting down the shot over the river has to be one of the exhilarating experiences! Other suggestions include: Stroll along the lakefront and take in the scenery or enjoy some down time in one of Queenstown many cafes and restaurants. You could try the world famous burgers at Ferg Burger for lunch, but go early there will be queues!
Day 14: Travel to Te Anau – The Gateway to the Fiordland National Park
Travel to Te Anau (2-hour drive), stop at the visitor centre to learn about the many freedom hikes you can spend your day doing in this region. A section of the Routeburn Track or Kepler Track? You decide.
Day 15: Doubtful or Milford Sound?
Travel to the Doubtful Sound, the second largest fiord in the Fiordland National Park. Take a cruise along Lake Manapouri the wildlife is in abundance here, bottlenose dolphins, fur seals and rare crested Penguins can be seen here.
Another great alternative would be a visit to the Milford Sound, very similar but we personally prefer the Doubtful Sound as it is less visited, meaning fewer tourists!
If you are to chose Doubtful Sound we suggest this cruise and if you choose Milford Sound we suggest this cruise. We have done both!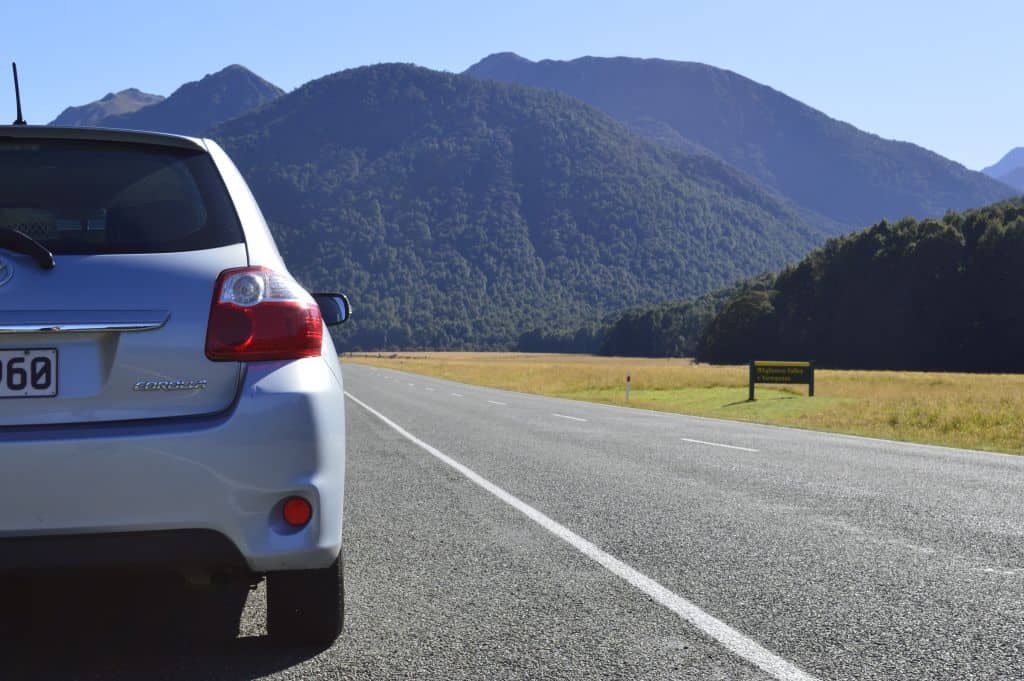 Day 16: Stewart Island
Travel to Stewart Island via Invercargill (2-hour drive) today. The one-hour car ferry will take you to Stewart Island. The island is well off the beaten track a great escape for a couple of nights.
Day 17: Free day on Stewart Island
Today you will be able to explore Stewart Island in your campervan or hire car at your own pace. The island is part of the Rakiura National Park, with its densely forested hills, tiny population, and untouched coastline and golden sandy beaches it is a wonderful place to unwind and enjoy the nature that surrounds you.
And if you decided to leave the car or campervan in Invercargill (often a cheaper option) then we suggest one of the below tours:
Day 18: The Catlins
Heading back to civilization your overnight spot tonight will be in the Catlins (1.5-hour drive from Invercargill). The tranquillity of this region will blow you away, the untouched stunning bush land and rugged coastline is everywhere you turn.
Day 19: Visit and Explore Dunedin
Travel to Dunedin today (2-hour drive). A city renowned for its Maori and Scottish heritage, spend the afternoon exploring the city at your own pace. Suggestions include Visiting NZ's only castle, Larnach Castle, a trip to Cadbury world, (since closed down, sob!) a chocolate lovers delight! Or walk up the worlds steepest (now second steepest!) street!
Day 20: Moeraki Boulders & Oamaru
On the east coach beaches north of Dunedin lies the Moeraki Boulders, this a must see! The huge spherical boulders are scattered along the beach a perfect photo opportunity for that empty photo frame that you have sat at home. Stay overnight in Oamaru just 40 minutes away from there is a – penguin colony. A sunset each night the Penguins come up onto the beach to rest, so close you could almost touch them!
Day 21: Mt Cook National Park
The drive inland to Mt Cook National Park (3-hour drive) will take in breathe taking panoramic views of lakes and mountains. There will be plenty of time to stop for photo opportunities. Enjoy an afternoon in Mt Cook Village exploring the serenity of the Southern Alps region at your own pace before resting up for the night under the stars.
Day 22: Tekapo and Travel to Christchurch
Tekapo is just an hour drive's drive from Mt Cook, giving you plenty of time to relax and slow down the driving pace. Don't forget to drive to the top of Mt John for non-interruptive views of Lake Tekapo. In the afternoon continue to Christchurch (3-hour drive) for your overnight stop.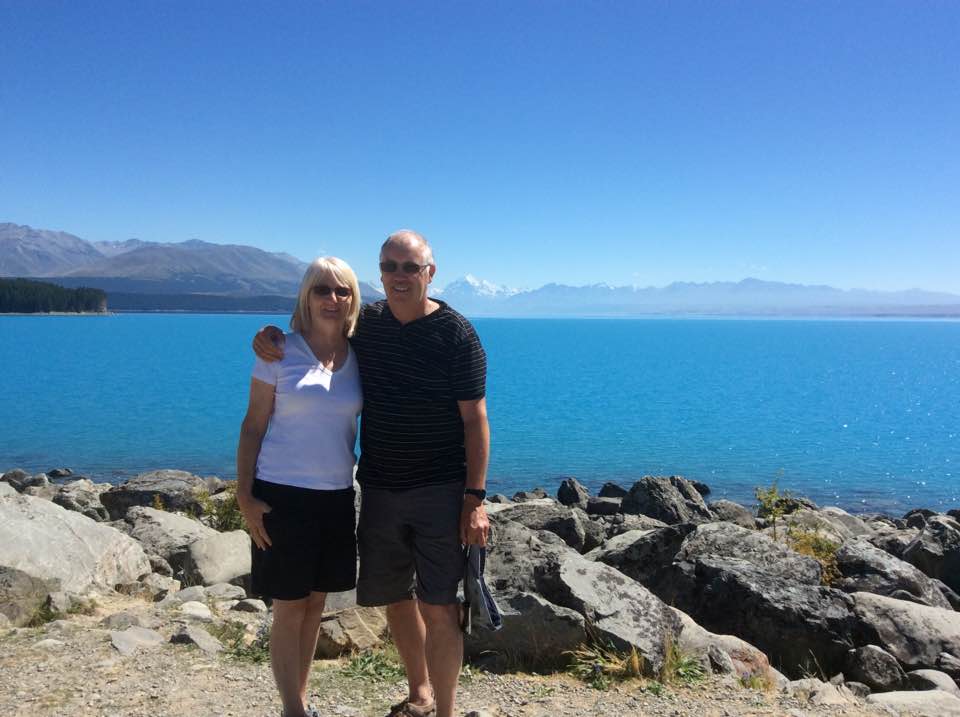 Day 23: Visit Akaroa
Today you will visit the very best sights of Akaroa (a 2-hour drive). Suggestions include: A cruise of the harbor and peninsula, visit the largest penguin colony on the mainland, swim with dolphins or take one of the many scenic walks in the region. Overnight in Christchurch.
Day 24: Visit Kaikoura – Whale Watching
Travel to Kaikoura (2-hour drive) in the afternoon catch the last cruise to do a spot of whale watching.
Day 25: Head back to the North Island
Travel north back to Picton (2-hour drive), to catch the afternoon ferry to Wellington overnight in Wellington.
Please note: Due to the recent earthquake in November 2016 the coastal road, unfortunately, received some damage. It was closed for over 18 months but is now reopen, but with a lot of road roaks increasing the time it takes to drive. With this in mind allow extra time on this day.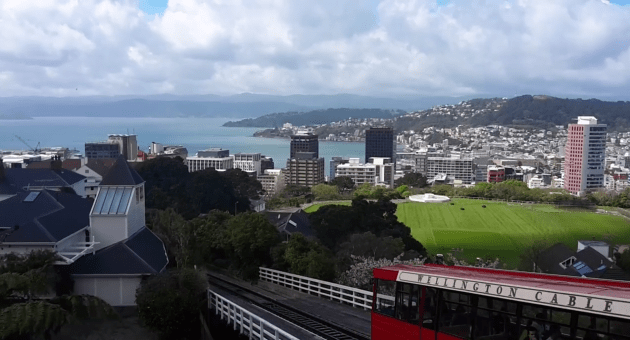 Day 26: Visit the Tongariro National Park
Travel to Tongariro National Park (4-hour drive) to explore what the volcanic region of NZ has to offer. There are walks ranging from 1-8 hours in this park, visit the visitor centre for maps and advice.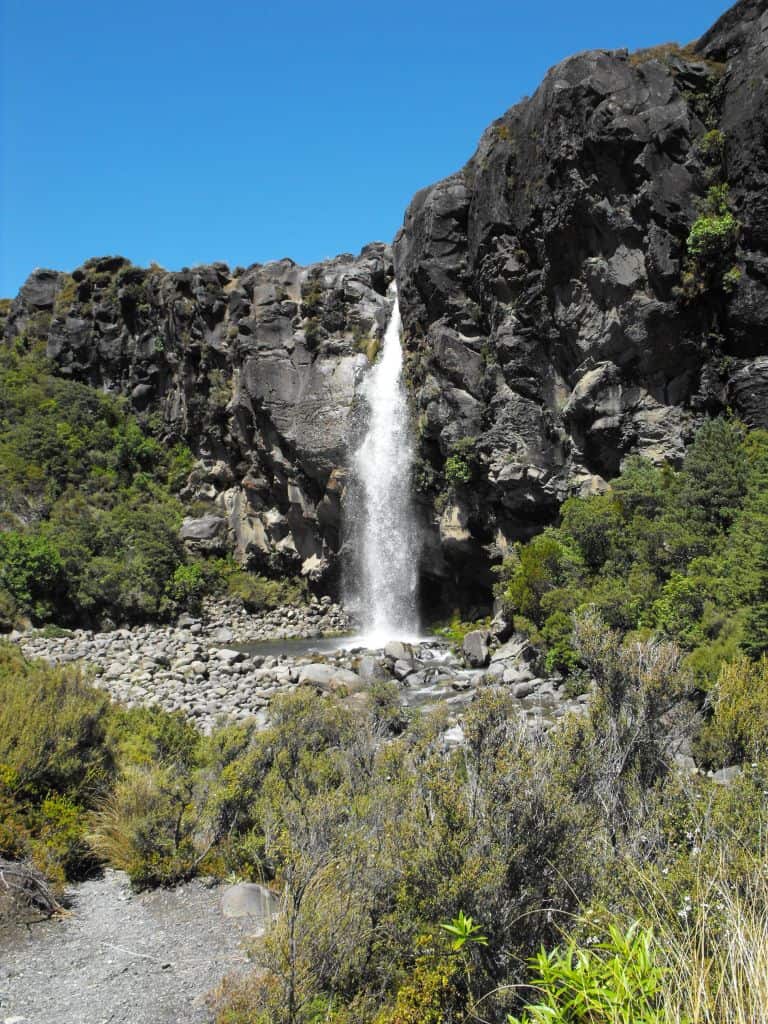 Day 27: Embark on one of New Zealand's best day walks.
Up early for the shuttle transfer to the start of the Tongariro Alpine Crossing, this 7-8 hour walk passes some of the most stunning scenery the North Island has to offer.
Day 28: Visit Waitomo and/or Hobbiton – Lord of the Rings
Depending on your personal interests on this day you could travel north to Waitomo, cave country. (2.5 hours' drive). Here you can spend the afternoon exploring the glow worm caves but if you already have done some caving on the South Island you may find this very similar.
An alternative option would be to head to Rotorua if exploring some of NZ's best geothermal spots is more your thing. If you are a huge Lord of the Rings fan then you could also visit Hobbiton on this day as it is very close to Rotorua.
Day 29: Raglan – for the surf of course!
Travel to Raglan (2.5 hours' drive). A beautiful beach side town where the Kiwis holiday. Hire a surf board and ride the waves!
Day 30: Goodbye New Zealand!
Today your road trip ends, return your campervan or car hire at Auckland Airport (2.5-hour drive) in time for your departing flight home – now that is what you call a road trip – make sure you send us a postcard!