As summer inches closer and closer to us every day and following on from our South Island 10 day self-drive itinerary that we did with my parent's last summer I thought it was about time to share with you all my favourite spots on the North Island. All of them can easily be reached in ten days. Here is my perfect ten-day self-drive itinerary which should be on everyone's bucket list!
On a road map the route looks like this: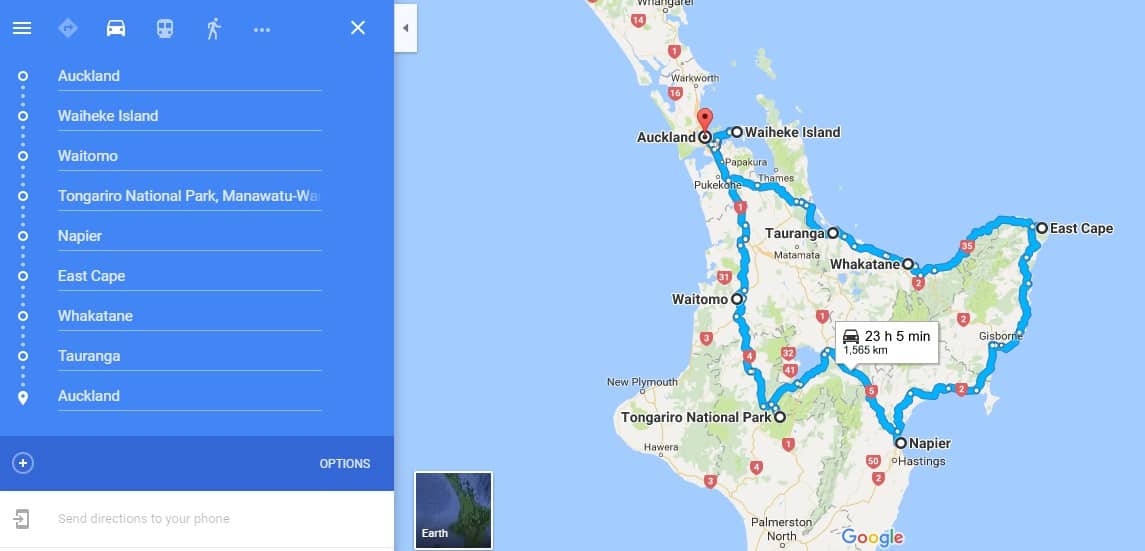 Day 1: Arrive into Auckland
If you are coming from overseas Auckland will more than likely be your arrival point. You could either spend the day resting and exploring Auckland at your own pace or even better jump on the passenger ferry to Waiheke island. It is just 40 minutes ferry ride away and you are in Paradise! This will be your first slice of what NZ truly represents. We suggest checking out Air B&B (use this link here to get a discount off your first booking!) or BookaBach to stay in a traditional kiwi bach overlooking the beach – welcome to NZ!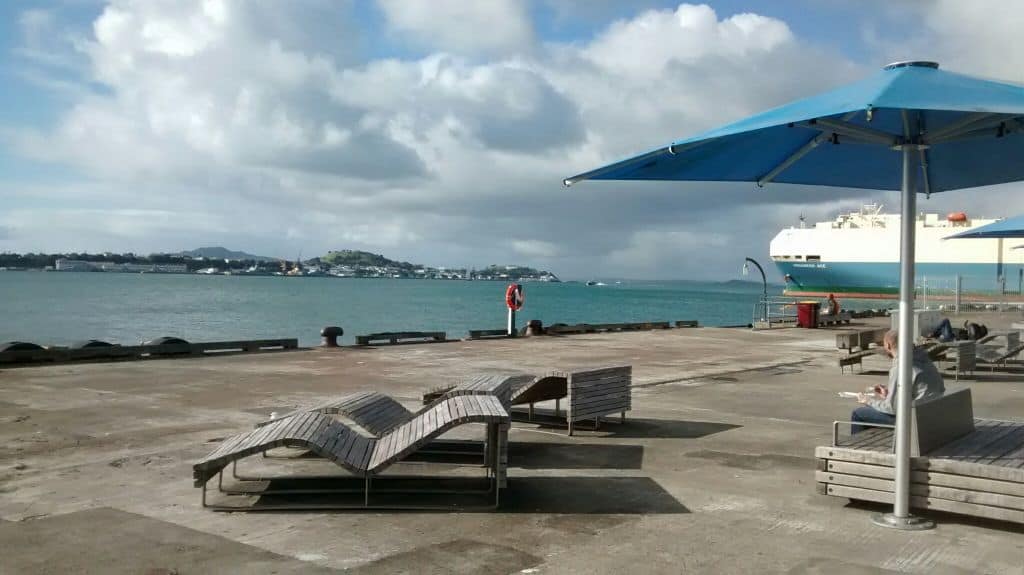 Day 2: Explore Waiheke Island
Take this day to explore Waiheke Island at your own pace. If you did stay in Auckland you can easily explore Waiheke in a day trip. Suggestions Include: Visiting one of Waiheke's many wineries for a wine tour, tasting and/or lunch, hiring electric bikes for the best way to get around the island or simply relaxing at the beach!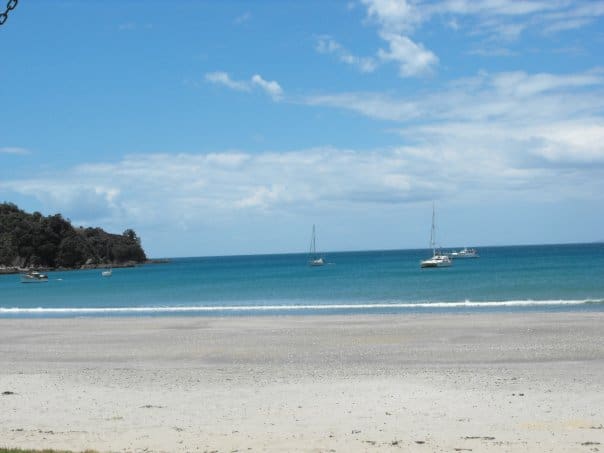 Day 3: Travel to Waitomo
Today pick up your hire car and travel to Waitomo, cave country. (2.5 hours' drive) Here you can spend the afternoon exploring the glow worm caves and finish your day in a beautiful family-run farm stay or a unique Air BnB. Waitomo Glowworm Caves is a fantastic trip that we did back in 2009, I would strongly recommend it to anyone wanting more than the average cave tour!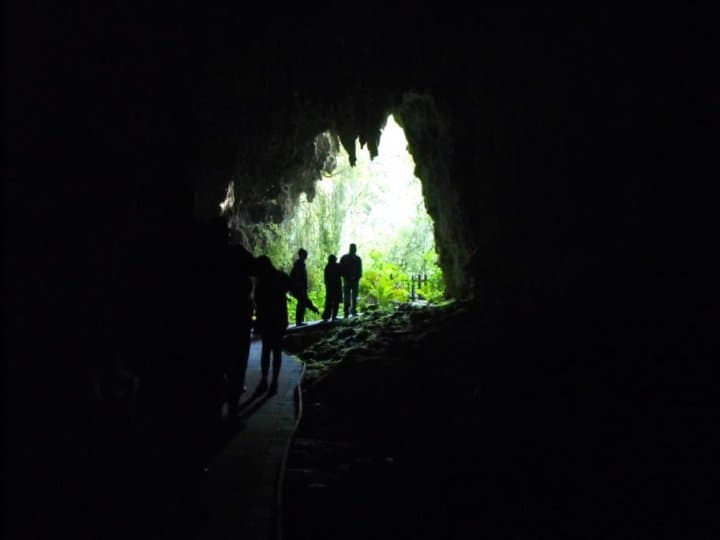 Day 4: Travel to Tongariro National Park
Heading south drive towards the North Islands largest national park, Tongariro. (2.5 hours drive) Hiking here is world renowned and there are walks that take just 1 hour to 8 hours. Visit the visitors centre to discover the most suitable walk for you. If Glamping is your thing then there are some great glamping spots nearby, don't forget dinner at the Station Cafe at the train station, the steak is fabulous!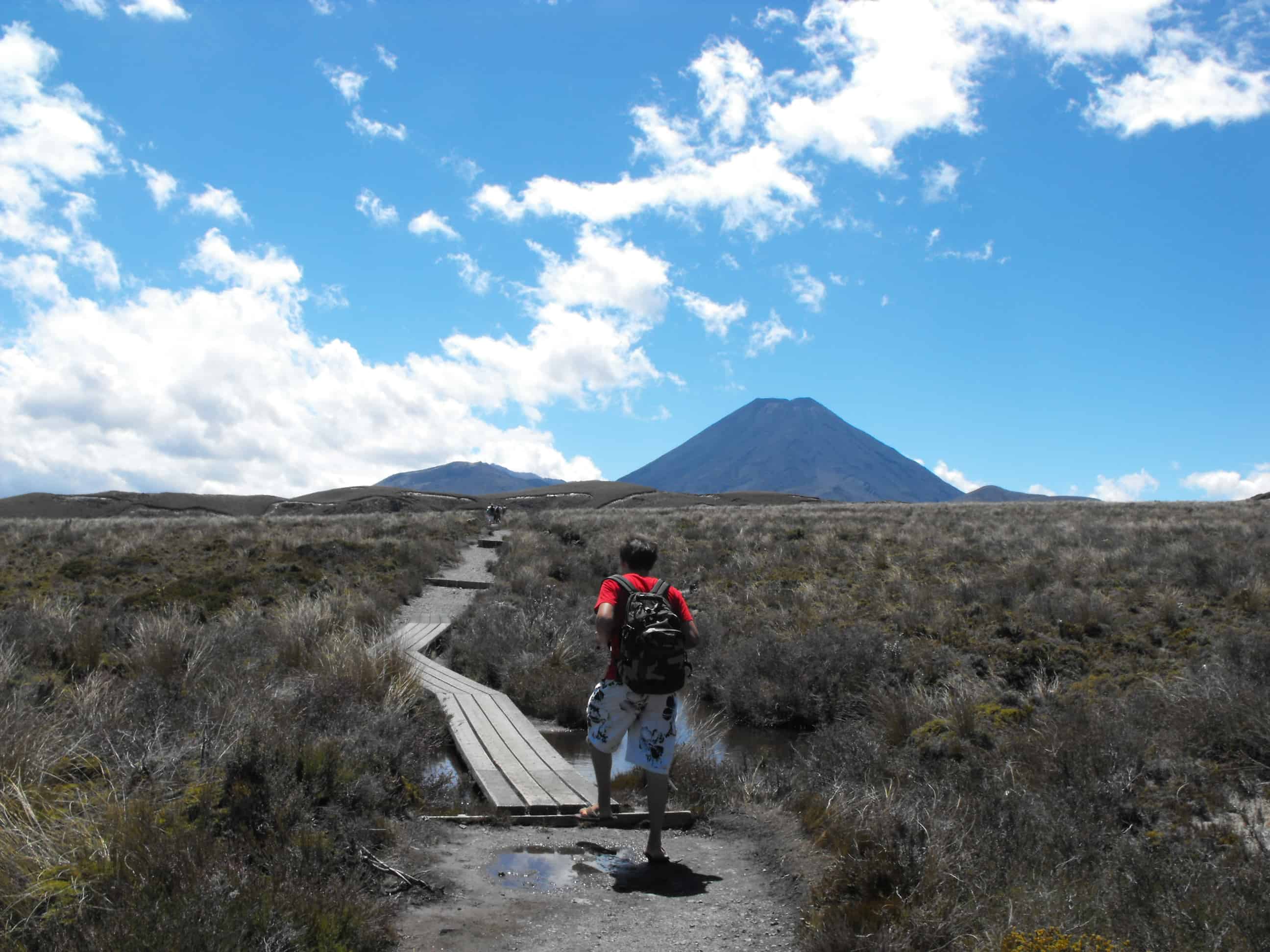 Day 5: Travel to explore Napier / Hawkes Bay
A three-hour drive east of the national park is Napier and Hawkes Bay. Napier is a great base to explore the Hawkes Bay region. Suggested Include: Viewing the gannets at Cape Kidnappers, visiting one of the very best wineries NZ has to offer and climbing Te Mata Peak for some incredible views of the bay. Te Mata peak was something out of the ordinary, so definitely spare some time to drive up and be wowed by the 360-degree views!
Day 6: Travel East Cape
If you want to get off the beaten track, the coastal road to East Cape is a road that not is often travelled. It has to be one of the most rugged and untouristed regions in the country. IT IS BY FAR MY FAVOURITE REGION ON THE NORTH ISLAND. We first did the drive back in 2010, safe to say we are well overdue for a visit! Trust me you will experience the true kiwi ambience here during the 5-hour drive to East Cape Lighthouse. We suggest retiring for the night in a remote bush lodge, experiencing kiwi hospitality at its best.
Day 7: Enjoy East Cape and continue to Whakatane
The historic East Cape Lighthouse is famed for the first place to see the day as it is NZ most easterly point. Get up early to be one of the very few to view the sunrise from this lighthouse. Perched 154 metres above sea level and enduring 700 steps to the top this will be a peaceful morning you won't forget in a hurry. In the afternoon drive on to Whakatane for an overnight stay (3.5 hours drive). Spend the hours in the car attempting to say the name of the town – it will be fun!
Day 8: Incredible White Island
Whakatane is home to White Island. New Zealand's only marine volcano. After an hour boat ride to the island, you will get a 2 hour guided tour of the island learning about the history of the miners in the island, the volcanic importance of the island and even get close to the active crater. Something truly and unique and possibly something you will only ever do once! You could stay the night in Whakatane if you feel too tired or continue on for the hours to Tauranga.
Day 9: Enjoy Tauranga
On this day enjoy a free day exploring Tauranga and Mount Maunganui. Suggestions Include: Paddle boarding, climbing Mount Maunganui for some incredible views of the bay, trying your hand at surfing or simply relax – after all you are on holiday!
Day 10: Return to Auckland
Take this day to travel back to Auckland at your own pace (but maybe a bit faster if you have a flight to catch!). There are plenty of scenic stops along the route. For Lord of the Rings fan's no trip to NZ would be complete without a stop at Hobbiton, the film set of the iconic movies filmed right here in NZ. Or take a detour via the Karangahape Gorge and explore the walkways that follow the old railway lines along a jaw-dropping canyon!
So there you have it I just rolled all our favourite spots on the North Island into ten days! Where would you go if you only have ten days to spare?