Our guide will tell you everything you need to know about how to move to New Zealand and how to adapt to life in NZ once you are here.
It's every resource you will ever need in one easily accessible place.
NZ is rated as the second safest country in the world to live in, after Iceland, but guess what? We get better weather.
27.4% of NZ's population is made up of individuals who were not born in NZ. That makes NZ a very diverse country to live in!
The borders might be closed but there are still ways to move to New Zealand, so don't put your ideas of moving here on the back burner just yet!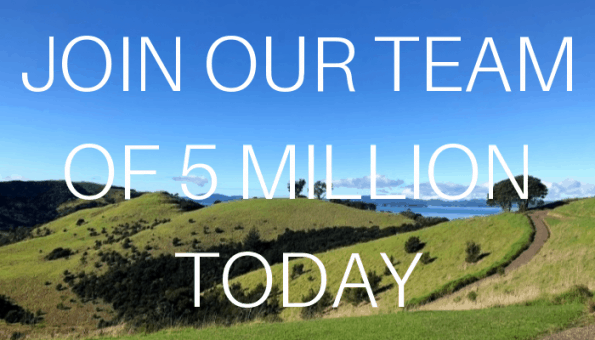 And our guide has been created to help people like you figure out exactly how you can move to New Zealand.
In this guide you will get:
An ultimate NZ resource, to use again and again. All the right information and the right resources to use are in this guide.
Practical exercises to work through with proven actionable steps to follow to help you with your decision making process.
No generic answers to your burning questions, we don't sugar coat things in this guide.
The true reality of what life in NZ is really like, from the culture to the people.
Help to figure out your true cost of living when you move to NZ.
Assistance on how much money you need to emigrate and save for your move to New Zealand.
Tips on how to adapt to the kiwi way of life once you are living in New Zealand.
An opportunity to learn about the logistics of a move to New Zealand from a couple who have embarked on the same journey that you are about to embark on.
So, who exactly are we?
We're Dawn & Isaac. A couple who was in the exact same position you were in seven years ago.
We moved to NZ in late 2014 after nearly five years of trying to decide if we wanted to move here. That's four whole years of living a lifestyle we did not want to live, over four whole years of dreaming of 'What If'.
We do not wish that on anyone.
If you are interested in the long version of how we came to live in New Zealand check out the full story here!
We wrote this guide because we know how you are feeling and we want to help people with their pending move to New Zealand. We know how it feels to sit on the fence about a decision, we know how it feels to not know if moving to a new country is the right decision, we know how it feels to fear the unknown and we know how it feels to move to NZ permanently.
Our guide has already helped over 200 people with their move to New Zealand.
Here is just a snippet of the feedback we are getting:
"This guide is great. I particularly like all of the handy links that are embedded throughout the guide. I found the section on banking super helpful as I am right in the middle of trying to organise this. I was about to make things REALLY complicated for myself and this guide really helped me to organise myself better."

Amy from Chicago
"I greatly enjoyed Dawn & Isaac's guide to moving to New Zealand. It really does codify the considerations and steps one should be aware of. The moving to New Zealand checklist was my favourite exercise and I really appreciated the visualisation exercise and really honing in on what excites and scares us about moving to NZ. The resource links you provided were great too!"

Kenny from Hong Kong
"Thank you for creating this guide. I particularly enjoyed the insights into everything money-related. The comparison guide was really useful and I really enjoyed Dawn & Isaac sharing their personal experiences throughout the guide. This guide has helped me to plan better and get fully prepared for my impending move to New Zealand!"

Abby from England
"I just wanted to send you & Isaac a quick email to say how brilliant this guide is! There's so much useful information packed in, and I found the tasks all really helpful as well. There's so much more in the guide I hadn't considered or things I had thought of to look in to but just had no idea on where to start or find that information. But now I have all the information I need."

Gemma from England
---
So, what exactly is in the guide?
Here is a little sneak peek of the contents of this guide:
Introduction
How to use this guide
Chapter 1: Should you move to New Zealand?
1.1 What is life in NZ truly like?
1.2 Compare your life
1.3 Understanding your decision-making process
1.4 When should you move to NZ?
Chapter 2: Moving to New Zealand
2.1 You need a visa
2.2 Work in New Zealand
2.3 Should you bring all your belongings?
2.4 Money Money Money
Chapter 3: Living in New Zealand
3.1 Where should you live in NZ?
3.2 NZ on paper – The Statistics
3.3 The importance of adapting to change
3.4 Finding communities
3.5 DON'T compare your life
3.6 The truth about the Kiwi lifestyle
3.7 Pros and cons of living in New Zealand
Chapter 4: The Logistics of New Zealand
4.1 How the healthcare system works
4.2 Renting or buying a house
4.3 School system – NZ for families
4.4 Purchasing a car & car insurance
4.5 Income tax explained
4.6 What is the KiwiSaver scheme
4.7 Banking
Chapter 5: Let's Talk Action
5.1 The moving to NZ checklist
5.2 A final word
Resources & Practical Exercises
Essentially this guide is everything you should know about moving to New Zealand.
You can get access to the guide today for just;
$9.99 USD
When clicking the button above you will be taken to PayPal. You don't need a PayPal account to pay, all credit or debit cards are accepted and best of all it is secure!
We will then deliver the guide to your inbox on the same working day.
Or alternatively, enter your details below and we will send you the first chapter of the guide (The Introduction) for free!