After the success of our "What it is like to live in New Zealand" campaign where we asked 'Expats' (we hate that word!) of New Zealand four questions relating to how they adapted to their new lives in New Zealand we thought it would be a good idea to answer the questions ourselves!
In December of 2019 we officially hit 5 years in NZ, I think anyone else that has moved to another country counts the years as if it's a birthday…so wheres our birthday cake!
It's crazy and it's also a little bit overwhelming and we when we actually take time to stop and think about our old lives and the lives that we live today we wonder how 5 years went by so damn quickly! I still believe time is going by faster and faster each year.
There isn't a day that goes by where we don't talk about our 'old lives' and still miss it, but that's not to say we want to go back there, well not anytime soon anyway!
What we loved about this piece we did was the brutal honesty of people who took the time to take to give us there thoughts on their lives in New Zealand, some of the responses actually bought me so close to tears because it is so incredibly relatable. I encourage you to read their stories and if you want to take part we would love to hear from you – you can give your input by filling out this form.
So we are going to take a leap out of their book – this is honest, its raw and at times brutal, but I feel at the five year mark it needs to be said – it's not easy moving to NZ and my gosh were we naïve!
Here are our answers to the four questions we asked 22 people who have moved to New Zealand:
1) If you could give your old self some advice (before you moved to NZ) what would it be?
Don't take your family, friends and your support network for granted. Oh man we miss our family and friends like crazy and at the five year mark it doesn't get any easier. People told us it will get easier as the time goes on, sure the coping mechanisms work but no one talks about the guilt of not being in their everyday lives.
We both have family members getting older, we both have nieces and nephews (four more since 2014!) who don't even know who we are – it's hard to cope with that guilt. We were so naïve about how much we would miss our family, we lived so close to them for so many years and when they have gone you realise how much of their support you rely on, I wish I didn't take that for granted.
With regards to our friendship group – I would tell myself to make more of an effort when you reach NZ to find new friends. We were so naïve in thinking that when we moved to NZ we would find another close-nit bunch of friends that would love us and accept us for who we are, but in reality over the course of the 5 years we have been here we just haven't found a group of people that compare to our friends from home.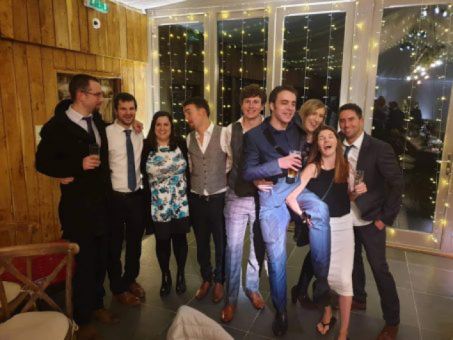 2) How did you find friends and a support network in NZ and how long did it take you?
As we have touched on in QU 1, we still haven't fully, but perhaps that is because we thought we could replace people, when in reality you can't. When we first moved to NZ one of my best friends from my home town happened to live just 5 minutes away from me, so that certainly helped. But when she moved back to England we realised we hadn't made enough effort to find a support network and a friendship group.
When we moved to Wellington we made more of an effort found a great group of friends that we felt comfortable with – so in short I would say it took us 2-3 long years of trial and error!
3) Do you call New Zealand home? And if not, how long do you think it'll be until you do?
We do, and that is probably because we can't see our old lives in England ever existing again. It took us a long time to realise this, for about the first 2 years we thought 'ahh if this doesn't work out we could go back to Cornwall and everything would be the same' and when we went back after about 18 months away we certainly felt that way, that we almost moved back. But we didn't as we knew were still in the adjusting phase so we shrugged off the idea.
When we visited (note this time I use the word 'visit) after 4 years away we realised nothing was the same, people had moved on, people's lives had changed and we kind of didn't fit into their lives anymore. It sounds harsh saying that and I don't mean to offend anyone but I did say this post was brutally honest! So for now NZ is home, we are fully adapted to the kiwi way of life, we have kiwi based businesses that we run, we have assets here, this is our base.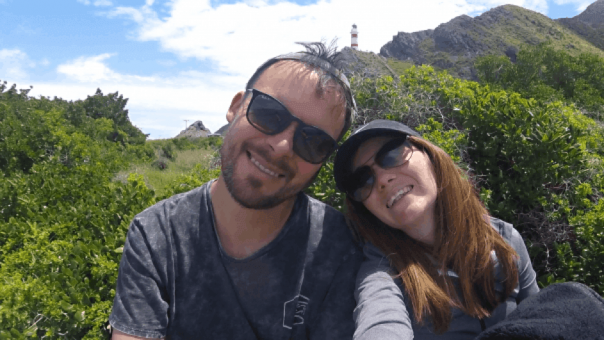 4) Would you say your quality of life has improved since moving to NZ and if so in what way?
Tremendously so! And not just in a material sense or our bank balances, but in a mindset sense. In England 'We were keeping up with the Jones'. A flat, a nice car, chasing the payrise, living for payday, stuck in the rat race.
When we moved to NZ our mindsets changed, it wasn't a overnight thing, it was gradual during the first 3 years of being here. We were both victims of our environment (the environment we were bought up in) and that's not anyone's fault its just the way it is.
But now we don't live for the rat race, we work for ourselves (that would have never of happened in Cornwall!) we dictate our own paths, we don't follow societies path, we have stopped comparing ourselves to others and I know I wouldn't be as mature, as wiser and more educated as I am now if I stayed in Cornwall. So for that I am thankful for what moving to NZ has done to our mindset.
I think taking yourself out of the environment and society you are bought up is the best thing you can do, I am not saying move to New Zealand and this will happen to you but I do believe if you take yourself out of your comfort zone you will change in ways you never knew or believed was possible, and that surely can't be a bad thing, can it?!
If you would like to read more inspiring stories about our move to New Zealand check out our story of how we became to be in NZ and then part two of the story, why it took us five years to move back to NZ.