Living in Auckland, we're blessed with choice when it comes to eating out, experiences and pretty much anything really. We've always used review sites like Trip Advisor and Google results to guide us to reputable cafes and holidays.
When we moved to New Zealand, we started using GrabOne (a Kiwi version of Groupon) to help us filter our options and at the same time save some money. Our experience with GrabOne has be excellent for restaurants, cafes and bars. Sadly, it has been terrible for services.
Recently we paid for an automotive package at a local garage via GrabOne. One of their newsletters came through recommending a local garage and it prompted us to book in for a WoF and service.
It took a few days of calling the garage to make an appointment, I guess GrabOne vouchers are keeping them busy! When we were able to make an appointment, we took the car up to the garage and returned a few hours later to collect it. The service went as expected, however the vehicle had failed the warrant of fitness. After speaking with the mechanic, he explained there was hydraulic fluid leaking from a pipe and rust on an engine mount which was going to cost in the region of $200-300+GST. We asked to be shown the issues so we could understand what was wrong. The mechanic was a little hesitant and vaguely pointed at a pipe, then got down on his knees and again pointed under the car, knowing full well that someone wearing a white t-shirt isn't going to lie under the car and check.
We didn't trust the mechanic at all, so we took the vehicle away for a second opinion in the morning to VTNZ Kingsland. Other than driver licencing and getting our breakdown cover with VTNZ this is the first time we've used their garage services. We liked that the WoF was impartial (they don't fix cars on-site).
We explained to the VTNZ mechanic that the vehicle had failed its WoF and asked if he could give us a second opinion (do the WoF again). Once he'd done the inspection, he said there were no issues and the car thankfully passed its WoF.
The garage had either made a mistake, or was intentionally creating work for themselves by quoting for work which didn't need doing, not a great experience.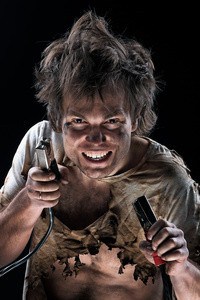 Takeaways:
If something is ridiculously cheap, say a service and a WoF is $80, it is probably to good to be true. With services like vehicle servicing and warrants ask friends and family for recommendations, there are a lot of sharks out there.
Companies like GrabOne need to exercise better quality control, at the end of the day it's their reputation on the line as much as the business they are suggesting we spend our money with.
Often these deals get over-subscribed which means customer service is often quite poor (we called 5 times in total to book in). We went for lunch in Kingsland recently and a popular Café had sold out of food and had an hour and a half wait for a table at midday due to a voucher they'd run with GrabOne, it was quite disappointing.
Have you had a similar experience with coupon websites or is it just us? We'd love to hear your thoughts.