Without even realising it some how are living as Nomads.
For four months now (since June) we have had our belongings in a storage unit, and quite frankly these possessions that are locked away in there, I really don't miss…too much.
Okay… I am not going to lie I miss a few of the items, I miss my comfy sofa, my frying pan, my knife set, my books and photos but in reality I know they aren't going anyway.
The thought of even getting them out of the storage unit enhances my grey hairs –  I simply can't be bothered!
This stage in my lives has lead me through a period of reflection
I found myself asking what does it really mean to become a nomad? What are the disadvantages and advantages of leading this lifestyle? I read so many posts on the internet about how being a nomad can effect your life. So much so that I came up with two different definitions/ meanings one reflecting on the negatives and one reflecting on the positives.
How you look at it is down to you. We have decided to approach it with a Positive Mental Attitude.  Which one would you pick?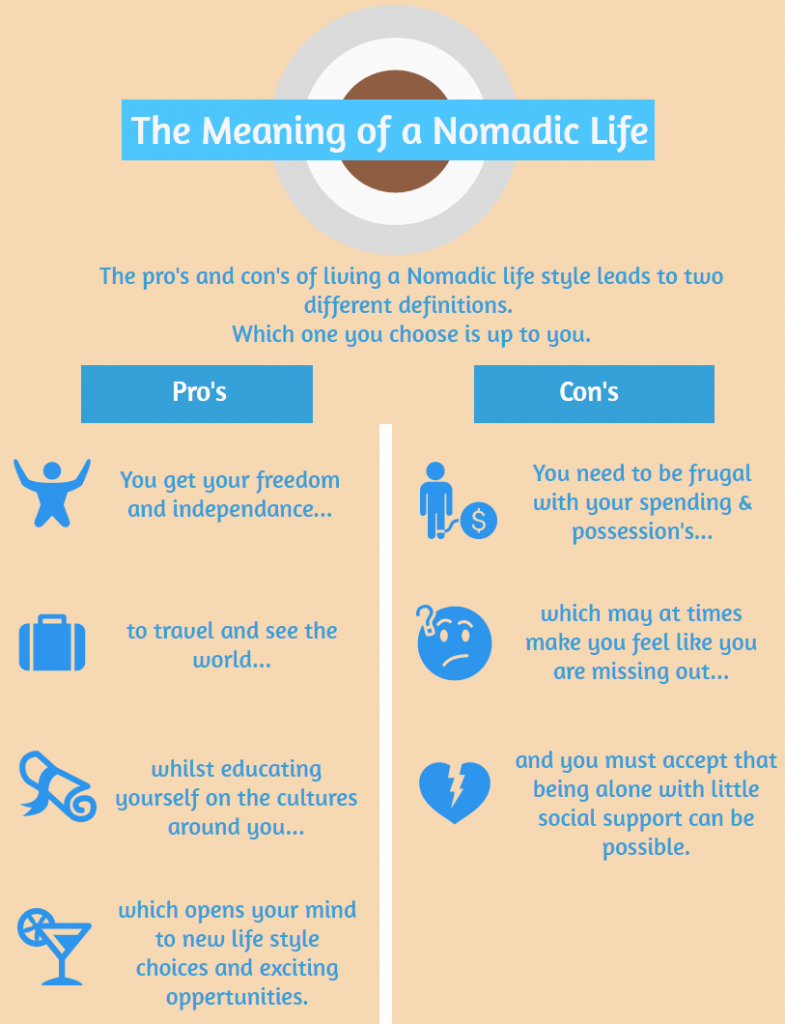 *Note: This is by no mean's a true definition of what a a Nomad really is, these two statements are truthfully created by my period reflection into our current living situation!